RV Site Rates: (All Guest must pay before you stay!)
Check In: 1:00 - 5:00 PM Check Out: 11:00AM
(Late check out fee: $15.00 after 11:00 AM)
All depostis for Holiday weekends are non-refundable.
Daily Rate:
$40
Weekly Rates:
30 amp - $190
50 amp - $210
Monthly Rates
30 amp - $500
50 amp - $550
Daily & Weekly Rates include 4 persons per site and two vehicles.

Monthly Rates include two adults over the ages of eighteen, two children & two vehicles per site. There is storage available for rent for any additional boats or trailers.
You MUST notify office of any pets being brought into the Park.
Boat parking/charging spaces available for $10 per day .

Additional Guest Fees: (5 yrs of age and older)
$5 per person daily
$12 per person weekly
$35 per person monthly
(RV's must be 10 years or newer)
All site rentals include 30/50 amp, full hook ups, as well as FREE Wi-Fi. The park has clean restrooms/showers and laundry facilities to accommodate our guests.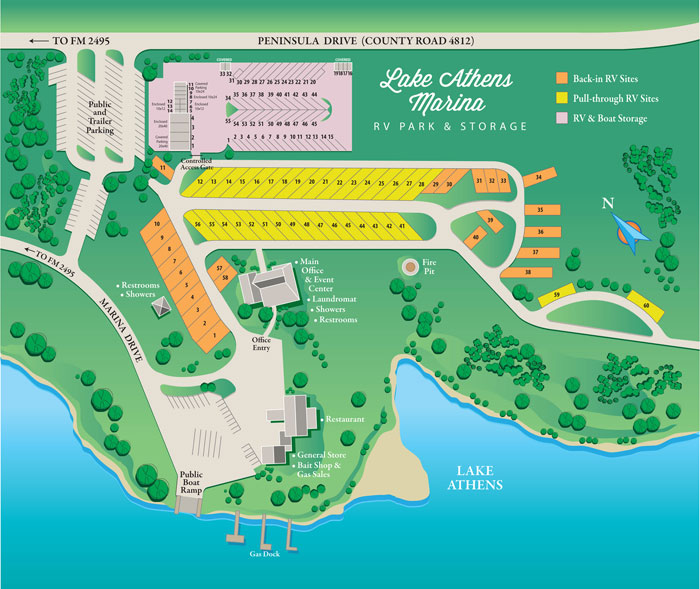 Click here to download a larger version (4MB PDF file)